RGB High Output LED Effects Lighting System
CEETEK launches ultra high output LED Effects Lighting system:
Using the latest and brightest ever range of LEDs, CEETEK launched the ultimate solution to effects lighting with complete 'temperature control'.
CEETEK RGB lighting heads combined with the lighting controller provides complete control over room effects, combined with a real time effects changer. Now you can preprogram your lighting effects to change throughout the day.
Available as 'heads' for indoor or outdoor purposes or 'strip' as a useful neon replacement, CEETEK has the most competitive, high-end professional, low maintenance RGB LED solution on the market today.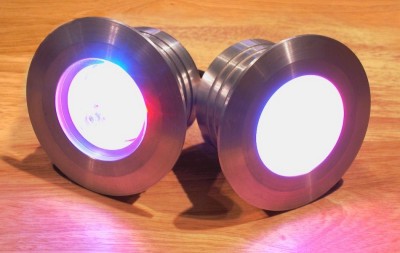 ---
Web Changes
This is where we'll announce the most recent additions to our web site. If you've visited us before and want to know what's changed, take a look here first.
CEETEK Electronics Establishes Internet Presence

See the press release for more details.

Sample Product Announcement

See the product data sheet for more details.
---
Press Releases
These are the press releases we've issued over the last year. You may want to search for topics by keyword.
---
Recent Media Coverage of CEETEK Electronics
Title, Publication, Date
Title, Publication, Date
Title, Publication, Date